Marta 0.1.1 was released around a week ago, and now it's the time for another update!
One of the features requested by Marta users was the Touch Bar support. As MacBook Pro 2016 doesn't have proper functional keys, you had to enable the Function Keys option in Preferences or press Fn each time you wanted to copy or rename some file (in order to press F5 or ⇧F6).
Now that's not needed anymore! 😎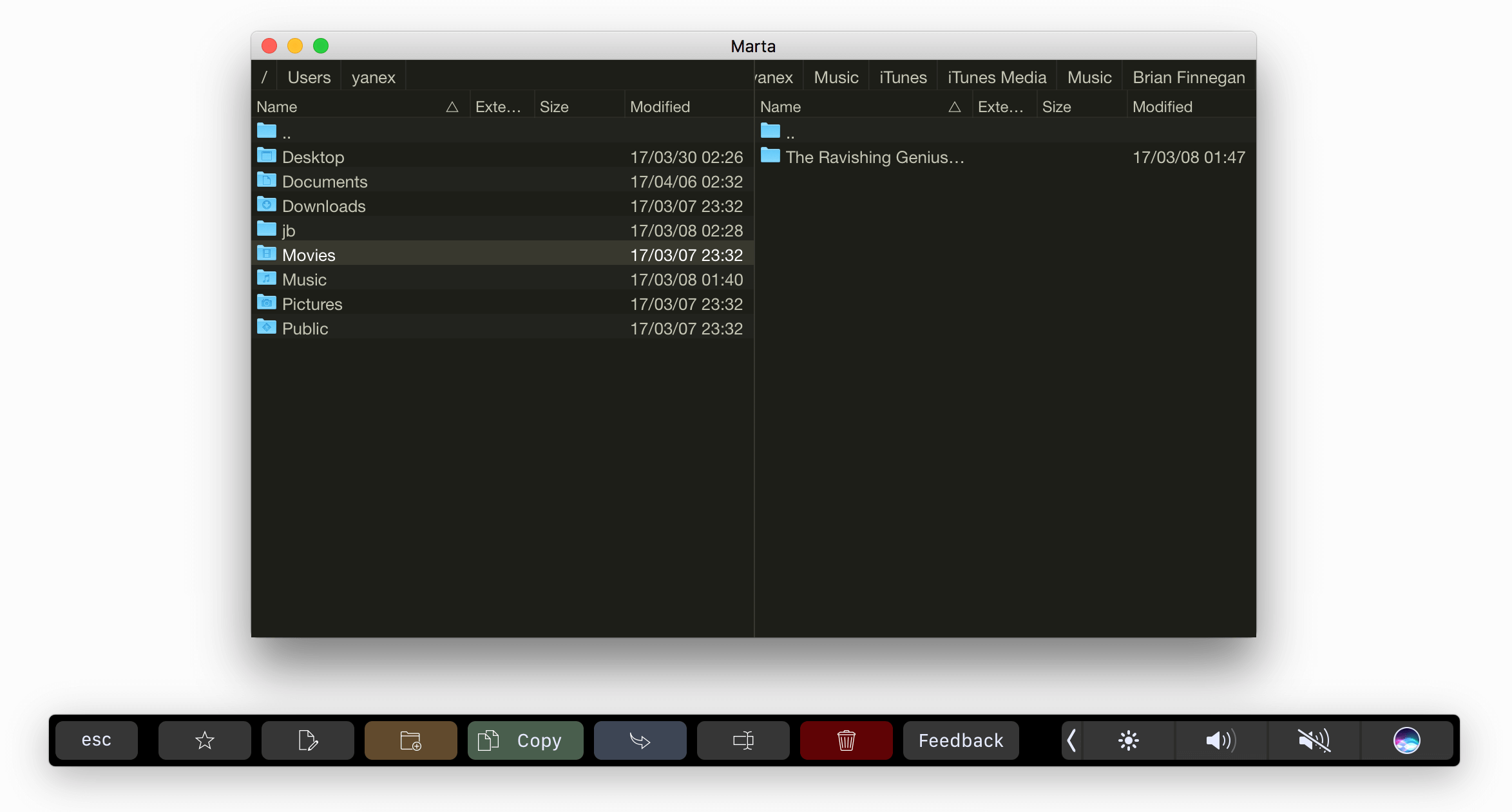 Of course, you can configure which buttons to show. Moreover, you can change the button background color, customize its title or even choose what to display: an icon, only text or both. Almost all existing actions have already got a Touch Bar icon.
Marta 0.1.2 also includes a number of improvements to the plugin API. You can now add a directory change handler, so whenever the user changes the current directory, you will receive the notification.
In addition, you can contribute items to the "Open with" (⌘↵) menu. For example, you can create a handler for unpacking the archive file or for the CRC checksum calculation. By the way, Show package contents item that was available earlier already migrated to the new API.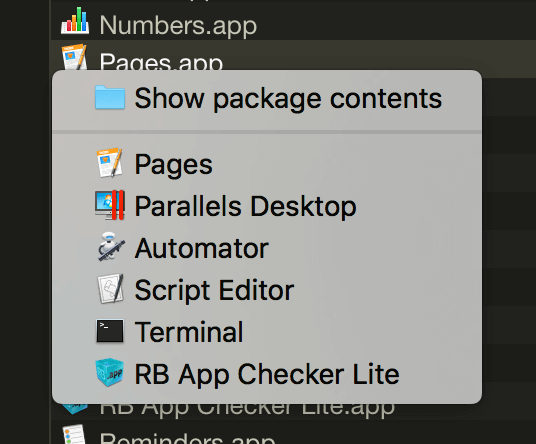 You can read about other changes in 0.1.2 in the changelog.
Download
Marta 1.0.2 is available in Downloads.
If you already have Marta installed, you can update it to the latest version by selecting "Check for Updates…" in the  menu.
Feedback
The feedback is highly appreciated!
You can add your feature requests to the public TODO list or send it via email.
World Peace and Happy Marta! 🙏